Out Of Many Cultures:
The People Who Came
By Dr. Rebecca Tortello

THE ENGLISH
On the morning of May 10, 1655, two Spanish fishermen likely out searching for turtles off of Port Morant, looked up to see a most surprising sight ­ a fleet of 38 ships with large cannons moving towards them (Sherlock and Bennett, 1998, p.77). The British had arrived, led by Admiral Penn and General Venables, who were seeking to win favour with English Lord Protector, Oliver Cromwell. Turtles forgotten, the fishermen spread the word and messengers set off for the capital Villa de la Vega (present-day Spanish Town) to warn the settlers. Close to 9,000 men were said to have disembarked from those 38 ships ­ some 3,000 more than the actual population of the island at the time. Villa de la Vega fell within days.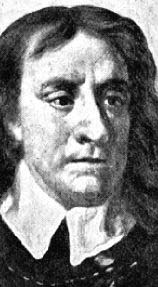 Oliver Cromwell
Those events marked the beginning of over 300 years of English (not British) control of Jamaica. British control began some 50 years later in 1707, when England and Scotland were formally united with one Parliament, known as the nation of Britain. With the English came a new language, a new political system, a new economic base, new recreational, musical and artistic pursuits, as well as new culinary influences and four other cultural groups ­ the Irish, Scots, Welsh and Africans. In the early days of slavery, the Irish (many of whom were political prisoners of the English under Cromwell) were not much better off than the African slaves. The Scots, many of the earliest of whom were also political prisoners of the English under Cromwell, were accountants/bookkeepers, while the Welsh were mainly sailors and artisans, and the Africans, slaves.
The English were long seen as the dominant player in the political partnership between England, Scotland, Ireland and Wales, loosely begun under James I and increasingly solidified during the 17th century. Not surprisingly, they firmly established themselves as Jamaica's colonial power with the creation of a civil government in 1663. English settlers were recruited from England and from neighbouring islands such as Surinam, Barbados, and Nevis ­ many died from disease. They tended to be small farmers, men given plots of land by Cromwell and later by his successor, Charles II. They were promised the rights and privileges of free-born citizens of England. Eventually, these small landholders gave way to plantation owners with the consolidation into large landholdings ­ better suited to the advent of massive sugar cultivation ushered in during the late 18th century. The English have the dubious honour of presiding over both the large scale growth of the slave trade in the 18th century as well as its abolition in 1804.
By1775, 30 per cent of the island's landholdings were held by absentee English owners ­ persons who resided in England and managed their plantations through Jamaican-based (often Irish and/or Scottish) overseers. At the time of emancipation in the 1830s, that number had risen to 80 per cent (Sherlock and Bennett, 1998, p. 159). Yet, despite their lack of presence in numbers, the English influence, (which formally ended with Jamaican independence in 1962) their legacy, is strong.
Reminders of English colonisation are everywhere in Jamaica. They encompass all aspects of our daily lives, from the side of the road we drive on and the language we speak, to our government and judicial systems, the structure of our civil service, military, police and education systems, religious institutions (protestant churches), numerous place names ­i.e., Kingston and Queen Street ­ and even some of our traditional food and drink ­Easter bun, Christmas pudding and coffee, to name a few. Up until the 20th century, our literature, art, music and development of sport (cricket and football) were greatly influenced by the English, and the Jamaican versions that exist today, like our language, are considered to have evolved out of resistance to our colonization (Senior, 2003, pp.72-75).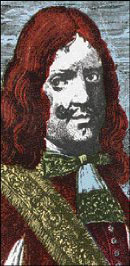 Captain Henry Morgan
THE WELSH

Once in a while when driving through the parishes of St.Ann and Trelawny you come across low stone walls, where the stones look as if they fit almost seamlessly together ­ testament to Welsh artisanry. Other examples of Welsh craftsmanship include many of the slate roofs that covered Jamaican 18th & 19th century sugar works. (The slates used in schools were also most likely Welsh). There are Welsh placenames ­ Bangor Ridge (Portland), Cardiff Hall (St. Ann), Llandilo (Westmoreland), Llandovery (St. Ann), Pencarne (in St. Mary) once owned by the famous and infamous Welsh pirate/privateer-turned-Governor, Capt. Henry Morgan). Then there are the places named after him ­ Morgan's Bridge, Morgan's Pass, and Morgan's Valley in Clarendon.
Also in the 17th century, Jamaica had a parish named St. David (part of present-day St. Thomas) ­ perhaps after the patron saint of Wales, whose day is celebrated with daffodils and leeks every March 1 in Wales. Jamaican surnames of Welsh background include: Bryan, Davis, Davies, Jones, Meredith, Morgan, Owens, Rhys/Reece, Williams and Vaughan. At one point in the 1950s some suburban house names in Kingston included Abergavenny, Pontypridd and Llandudno ­ all names of Welsh towns.
The Welsh influence is also felt annually in Jamaica's National Festival Movement, likely patterned after the Eisteddfod, the Welsh annual summertime celebration of arts, culture and music (Senior, 2003, p.511).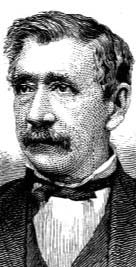 Col. John Campbell
THE SCOTTISH
The Scots arrived in two main waves ­ the first in 1655 when as prisoners of war they were sold as bond (indentured) servants to the English, and in 1745-46 after the failure of the Jacobite Rebellion. (Jacobites were supporters of James II's claim to the English throne). Others came in between ­ those seeking religious freedom, those from lower-socio-economic levels such as gypsies, criminals and idlers, who were rounded up and shipped off, as well as doctors and lawyers and others from the middle class who were simply in search of a quick fortune.
One of the most significant Scottish settlements occurred in1700 in St. Elizabeth, Westmoreland, a year after the failure of an expedition to Darien, Panama. Colonel John Campbell, the first in a long line of Campbells (said to be one of Jamaica's most popular surnames) was a captain at Darien before settling in Jamaica, marrying well and becoming one of the island's gentry. By 1750 the Scots accounted for one-third of Jamaica's white population. Place names such as Culloden (the site of a famous Jacobite battle), Craigie and Aberdeen, reflect strong Scottish ties.
Scots, like the Germans and the Irish, were also encouraged to come to Jamaica in the 19th century following emancipation when the government attempted to establish rural villages/European townships and grow the white population. The Scots in particular were thought to be well-suited to life in the mountainous regions of Portland, but after a few years, many died as a result of illness. Those who survived melded in with Maroon life in Moore Town and Mill Bank.
Perhaps the most famous or infamous Scottish immigrant is Lewis Hutchison, better known as the Mad Master of Edinburgh Castle. Born in Scotland in 1733 where he is believed to have studied medicine for a while, he came to Jamaica in the 1760s to run an estate which was crowned by a house known as Edinburgh Castle. Not too long after Hutchison's arrival, cases of travellers disappearing without a trace began to mount in number and suspicions ran rampant but no one could ever have suspected the level of torture they experienced. Travellers would occasionally stop to rest at Edinburgh Castle, the only inhabited spot for miles on the way from St. Ann's Bay south, not knowing that they would become the target of Hutchison's unerring aim. Hutchison killed for sport, not money, as travellers of all shapes, sizes and income levels were equal game. Eventually apprehended, Hutchison insolently entered a plea of not guilty and was defended by one of the island's most esteemed lawyers. He was tried, found guilty and condemned to death by hanging in Spanish Town Square. The records of his trial stand in the National Archives.
Other, more positive, forms of Scottish influence can be found in Jamaican dance ­ the scotch reel ­ in Kingston's Scots Kirk Church, as well as in our language ­ as Scottish dialects mingled with English, African languages, German, Irish and Welsh among other influences, to produce Jamaican English (Senior, 2003, pp. 434-5).
SOURCES: Senior, O.(2003). The Encyclopedia of the Jamaican Heritage. Kingston ­ Twin Guinep Publishers, Sherlock, P.and Bennett, H. (1998). The Story of the Jamaican people. Kingston: Ian Randle Publishers.
Coming July 5: The series explores ole time Jamaican weddings.