Jamaica Gleaner Sport
Published: Monday Monday | February 2, 2009
Windies looking to buck trend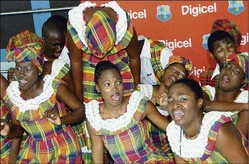 Despite England's fifth place in the International Cricket Council (ICC) rankings, with the West Indies two spots lower, West Indies coach John Dyson has cautioned that his side will be a force to be reckoned with in the upcoming Digicel Home Test series...


Jamaica need 201 for victory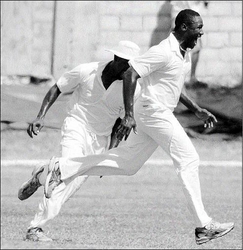 After three intense days of cricket, the top-of-the-table WICB Regional Four-day Championship match between Jamaica and Barbados, at Kensington Park, is headed for a thrilling showdown, with Jamaica needing 201 runs to win outright on a wicket that has lost pace...


Winning the first Test iskey - Walsh
Courtney Walsh, the former West Indies captain who once held the record for the most wickets in Tests, says the regional team should look to establish superiority over their England rivals starting with the first Test here, in the upcoming Digicel Home series...


Windwards crush CCC by seven wickets

CAVE HILL, Barbados (CMC): Windward Islands breathed life back into their season when they completed a seven-wicket victory over the Combined Campuses and Colleges in the WICB regional four-day competition yesterday. Windward Islands were set 91 for...


Phelps confesses using ganja pipe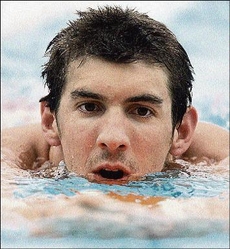 TAMPA, Florida (AP): Olympic great Michael Phelps acknowledged "regrettable" behaviour and "bad judgment" after a photo in a British newspaper yesterday showed him inhaling from a marijuana pipe.


Rafa rules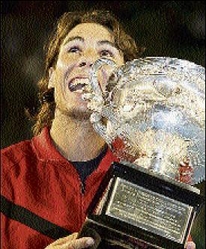 MELBOURNE, Australia (AP): Rafael Nadal held off Roger Federer in another momentum-swinging five-set final to win the Australian Open yesterday, keeping the Grand Slam singles record safe for now.After coming through the longest match in the tournament's history...


Torres last-gasp double cripples 10-man Chelsea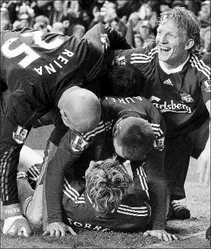 LONDON (AP): Liverpool beat 10-man Chelsea 2-0 yesterday to cut Manchester United's Premier League lead to two points and Newcastle hit back to draw 1-1 with Sunderland.Fernando Torres scored with an 89th-minute glancing header and tapped in the second...


England name co-captains for series against Jamaica

LONDON, England (CMC): England's netball selectors have retained mid-court player Karen Atkinson and defender Sonia Mkoloma as co-captains to face Jamaica in their three-Test home series later this month. The series is expected to be fiercely contested...


Winning start for Wilmot

After a nail-biting finish, Inilek Wilmot captured the first event of the Jamaica Surfing Association (JSA) 2009 National Open Series at the Lighthouse Surfing Beach, Port Royal, on Saturday. Wilmot walked away with the 1,000 points on offer for the win and now leads...


Spurs outshoot Hornets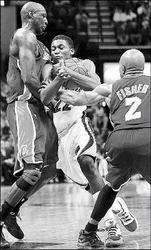 SAN ANTONIO (AP): Tony Parker prevailed in a clash of NBA All-Star point guards, scoring 25 points and stretching San Antonio's divisional lead over Chris Paul and the New Orleans Hornets in Saturday's 106-93 win. Paul, who scored 38, will start ahead of Parker...


Zimbabwe sweep to fourth ODI win over Kenya
NAIROBI (AP): Zimbabwe beat Kenya by 66 runs to secure a fourth consecutive victory in their one-day inter-national series yesterday after some punishing displays by batsmen Forster Mutizwa and Hamilton Masakadza. Masakadza opened up with a 58-run knock,...