Jamaica Gleaner News
Published: Monday Monday | February 2, 2009
More mourning men

On January 5, we told the story of the sorrow the men of Mill Bank, Portland, were bearing after they had lost eight members of their community. The eight were among 14 were were killed in a market-truck crash at Dam Bridge in Portland's Rio Grande valley...


Yam festival to unearth culinary skills
WESTERN BUREAU: "After a one-year hiatus, the Trelawny Yam Festival is back with a bang and for good," Hugh Dixon, executive director of the Southern Trelawny Environmental Agency, has announced. >The festival, slated for Saturday, April 11 and Monday...


New buses for Corporate Area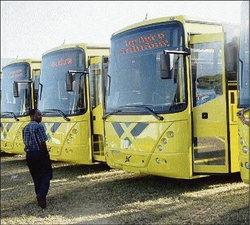 New Jamaica Urban Transit Company (JUTC) buses will hit the streets of the Corporate Area within days and commuters should expect a new look for the vehicles. Fifty Volvo buses, painted with a striking yellow, were handed over to the JUTC last Friday...


Carib Cement takes Government to court over duty breach
The Caribbean Cement Company has taken the Government to court over its alleged failure to impose duty on cement imported from China.The company claims that the failure of the Minister of Finance and Planning, Audley Shaw, and the Anti-Dumping and Subsidies Commission...


Are your cells well?

Cells are the basic units of life. The average human body is a community of 50 to 70 trillion cells. Different types of cells come together to form various tissues. These tissues make up the different organs that comprise the different systems...


Prisoners' children adversely affected by parents' detention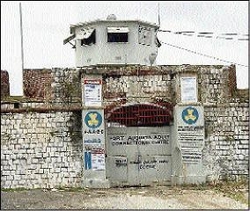 Omar Lamey, social worker at Youth Unlimited Opportunities, told The Gleaner that when parents are incarcerated, it has a negative impact on their children, as many of these children feel abandoned and the lost of a parental love....


Incarcerated parents bonding with children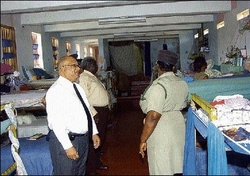 Sherine Sewell is from St Catherine, and is into the second of a four-year prison term for assault. Her six children, she said, are aware that she is in prison, as the younger ones were at home when the incident which landed her there occurred....


The first beats are the deepest and the fastest

I had my first ultrasound at six weeks, when my baby was a mere white throbbing spot on the monitor. You couldn't hear anything, but there it was, in plain view for my husband and me to see. The heartbeat clocked at 174 beats per minute.


'I'm stressed out by twins'

Q I am a mother of twin boys and I feel so stressed out. They are five years old and very busy. My husband works overseas and I live far away from family. It is not that they give a lot of trouble...