'Boom Bye Bye' still haunting Buju
Published: Wednesday | September 2, 2009
Howard Campbell, Gleaner Writer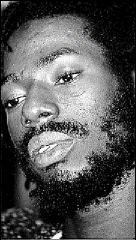 Buju Banton
Singjay Buju Banton has been forced to cancel his seven-city tour of the United States (US) due to another round of protests from gay rights groups against him in that country.
The New York Times and major networks like NBC have reported that promoters in Chicago, Houston, Philadelphia, Los Angeles, San Francisco, Las Vegas and Dallas, have called off shows Banton was scheduled to headline.
The opening leg of the US tour was supposed to start October 2 at the House of Blues in Chicago.
Leading the protest is the Los Angeles Gay and Lesbian Center. They cite his 1992 song Boom Bye Bye as the reason for their dogged opposition to Banton performing in the US, claiming it encourages violence against homosexuals.
NBC reported that the group recently launched a campaign on Facebook to block the US tour which is being used to support his Rasta Got Soul album.
Loud message
The network quoted Lorri L Jean, chief executive officer, of the Los Angeles Gay and Lesbian Center as saying, "I hope this victory sends a deafeningly loud message to other promoters and concert venues, that singers who glorify violence against LGBT (lesbians, gays, bisexuals and transvestites) people, or any group of people, should never be welcomed. It shouldn't be necessary for us to pressure promoters to do the right thing; people like Banton should never have been booked in the first place."
Boom Bye Bye was first recorded in 1988, but was released four years later and became a hit in local dancehalls. Since Banton's career took off in the US in 1995 with the rootsy Til Shiloh album, gay rights activists have targeted his shows in that country.
In recent years, he and other dancehall acts including Beenie Man and Capleton, have had to cancel shows in Europe where gay groups say some of their songs incite violence against homosexuals.