New gospel radio station coming soon
Published: Monday | August 3, 2009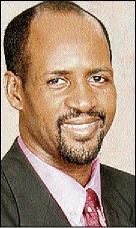 Davis
KC Gospel Broadcasting Company Limited has received a radio broadcasting licence from the Broadcasting Commission of Jamaica.
This non-exclusive licence is to establish, maintain and operate a transmitting station and to engage in commercial sound broadcasting limited to St Catherine, Clarendon, Manchester, St Elizabeth, St Ann, Kingston and St Andrew and sections of Trelawny and St Thomas.
"This new radio station, which will broadcast out of Kingston, is expected to reach a significant number of Jamaican gospel music lovers. Its target of playing 80 per cent Jamaican music and the other 20 per cent international will be a welcomed move," said Wyatt K.C. Davis, managing director/CEO of KC Gospel Broadcasting Company Limited.
"While this is so, however, the inspirational and praise and worship lovers will not be left out."
Davis is a former LOVE 101 radio announcer.