Gareth Manning, Sunday Gleaner reporter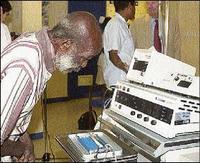 Many hospitals in Jamaica are without vital equipment and are unable to deliver good-quality health-care services. - File
Following reports early this year of hospitals operating without hundreds of millions of dollars worth of integral equipment, a Sunday Gleaner probe shows that some of those same hospitals are still without vital equipment.
Chief among the hospitals is the country's busiest, the Kingston Public Hospital (KPH), which, up to late last year, needed about US$2.387 million (J$169,477,000) worth of equipment. This included, medical X-ray machines and a CT-scan machine. A CT-scan was received in time for the Cricket World Cup (CWC), but the machine, The Sunday Gleaner understands, is not being utilised. The machine is integral to identifying inflammation in the body, cancers and other diseases, through X-ray imaging.
ventilator shortage
Ventilators are also lacking at the hospital. KPH has only four ventilators when it should be operating with eight. Most of them are old and poorly maintained. There are also very few blood-pressure machines, forcing nurses to sometimes use their private machines on patients. Both pieces of equipment cost about $284,000 and $28,400 per unit, respectively.
The Spanish Town Hospital also has its share of worries about equipment. Up to last year, the hospital, which conducts the most surgeries in the island, needed close to $122 million in equipment. Some of that equipment has been bought, through contributions and projects, chief executive officer David Dobson says, but there are still some that the hospital desperately needs.
The hospital is in need of two anaesthetic machines, nebulisers and a CT-scan. The anaesthetic machine costs some $2 million.
"So we have received much in recent times, there is still the need for some other items if we are to keep apace with the demands on us," Dobson says.
Rural hospitals are also suffering. Nurses' Association of Jamaica (NAJ) president, Edith Allwood-Anderson, says forcing some lower-grade hospitals to transfer patients to the care of larger ones in the region, adding pressure on those hospitals which also do not have the equipment with which to function at their best.
"In the Type C hospitals like Black River and Percy Junor, there is absolutely nothing, and that's why they transfer the patients," a frank speaking NAJ president tells The Sunday Gleaner. "And when they transfer these patients, the only area that seems to have the well-needed equipment is the [operating] theatre and they do not have them (equipment). So [for example], instead of two, they have one," she adds.
The Mandeville Regional Hospital, to which some patients are sent from the Type C hospitals, is short on blood-pressure machines, nebulisers and suction machines and the maintenance of the few that are there, is poor.
"We should have on each ward a suction machine at least. What is happening is that maybe, per hospital, you just have three suction machines. So, you have to be running from paediatric to medical and all that to get these machines. So, if two patients come in and one (has complications), you have to decide which one you are going to be suctioning," she says. The suction machine is used to remove mucus and other secretions from the mouth, that can block the patient's trachea.
"On a medical ward, even in a Type B hospital for example, you have up to 15 and 20 patients who have had a stroke, and this stroke means they are not able to do it themselves. When they have mucus secretions, you need to suck them out," Nurse Allwood-Anderson adds.
She notes too that the hospital's central sterilisation system is not functioning effectively, forcing the hospital to send its equipment to other hospitals in the region for sterilisation.