Ashford W Meikle, Business Reporter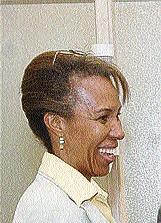 Williams
Money market and securities dealer, JMMB Limited, which last week launched its pension fund management services to grow fee income, says it plans to compete head on with the more established companies that have managed the big superannuation schemes for years.
The private pension fund sector is worth $132 billion sector that is opening up to new players as regulator Financial Services Commission issues new licences.
JMMB got its go-ahead in January. "We are not going to cede the big superannuation funds to the existing players because we think we bring value there," JMMB's chief investment officer, Fayval Williams, told the Financial Gleaner on Wednesday.
Williams said that the company is aggressively going after business from entities like Cable and Wireless, Jamaica Public Service, and the bauxite companies.
"We know that we have products here at JMMB that have been performing well - that nobody else has in the market place - that pension funds can take advantage of," she stressed.
Small companies too
But the brokerage also plans to tap small companies and professional groups, especially those who currently do not have formal pension schemes.
"Our voice will also be heard in the industry associations for doctors, dentists, and small to medium sized companies that are looking for a reasonably priced pension solution for their employees," said Williams.
Locally, there are more than 500 superannuation schemes, whose management is dominated by Life of Jamaica, Guardian Asset Management, NCB Insurance and Prime Pensions. In fact, with over $40 billion in segregated funds under management, LOJ controls the lion's share.
With legislation and licensing now required by the FSC, most financial companies that at some point used to have some sort of quasi pension plans for individuals or used to manage funds on behalf of some companies, have had no choice but to formalise their operations.
Additionally, as Mayberry Investments - one of the most recent entrants - points out, it is a source from which to grow fee income.
To snag the business from the larger players Williams says that JMMB will emphasise its competitive edge, specifically its risk management and investment and research processes.
"When we surveyed the landscape out there, some of the complaints we got back were, lack of information, late information, late reporting and some funds don't even know what the performance of their assets is," said Williams.
"Based on the systems that we have in place here, we can bring a level of transparency and reporting capabilities to pension funds that they have not been seen in the industry."
Williams declined to put a figure on JMMB's pension assets under management but said she was encouraged so far.
"We're moving to closure with at least one of these bigger funds - and there are institutions out there that have never had a pension plan and we have been signing up some of those companies," she said.
Even though the FSC is yet to licence retirement schemes for individuals — to be dealt in phase two of the pensions legislation reform — the investment advisor said JMMB has crafted a product called Pension Accumulator, which is designed to instil in customers the discipline of saving for retirement.
"It is an interim solution for persons to get them in the discipline and, while we cannot offer them a tax-free product, as soon as [the FSC licenses] ARS they will be able to transfer the funds."
ashford.meikle@gleanerjm.com