MoBay says, Welcome back, Doug Brooks
Published: Friday | October 9, 2009
Janet Silvera, Senior Gleaner Writer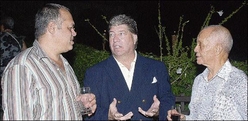 New general manager of the 700-room Secrets Resort and Spa at Montego Freeport, Doug Brooks (centre), chats with Margaritaville's Ian Dear (left) and Discount Lumber and Hardware's Basil Johnson at the Seawind Key Investments Limited's cocktail reception at the Rose Hall Great House on Tuesday night.
WESTERN BUREAU:
The affable Doug Brooks is to return to the tourism capital, Montego Bay, after a two-year stint in the Corporate Area.
The former Tryall Club managing director and general manager of the Ritz-Carlton Rose Hall returns as head of the new 700-room Secrets Resort and Spa at Montego Freeport, which is expected to welcome its first visitors in March 2010.
Brooks and his wife, Jacqueline Sangster, who is currently on staff in the Office of the Prime Minister, have been doing the rounds in the second city. Last Tuesday night they were officially introduced to the board of directors of Seawind Key Investments Limited and bigwigs of the Spanish-based Fuerte Foundation, AMResorts, under whose brand the resort will be marketed.
At an 'invitation only' intimate cocktail reception at the historic Rose Hall Great House in Montego Bay, Brooks was feted along with the development's bankers, accountants and well-wishers. On Wednesday morning he witnessed the first major project the resort has embarked on locally, expansion of the Catholic Church's Holy Family Self Help Centre at Mt Salem.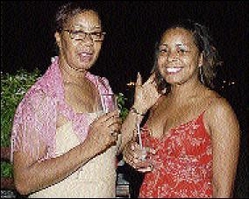 Seawind Key Investments' Marcia Fuller (left) and Nicola Francis are all smiles at their company's cocktail reception. - Photos by Janet Silvera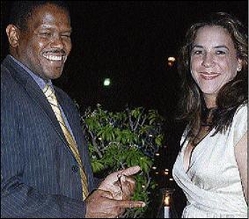 Attorney-at-law Gordon Brown chats up Jacqueline Sangster-Brooks.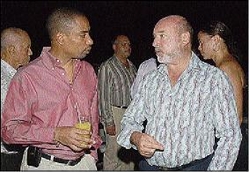 KPMG's Norman Rainford (left) and Mark Kerr-Jarrett talk business at the reception.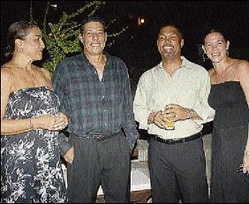 Seawind Key Investment Limited's managing director, Michael McMorris (second right), was the perfect host to (from left) Le-Anne and Johnny Gourzong and Michelle Rousseau.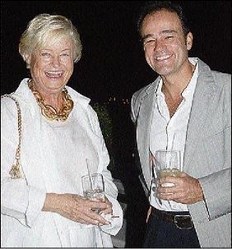 Rose Hall Developments' Michele Rollins and AMResorts Alex Zozaya smile for the camera.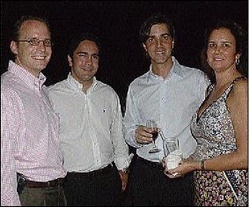 From Left: Iberostar's Philipp Hofer, Seawind Key Investments' Israel Carmet, Antonio Valero and Sara Silva, wife of the Spanish Ambassador, pose for the camera.
The opinions on this page do not necessarily reflect the views of The Gleaner. The Gleaner reserves the right not to publish comments that may be deemed libelous, derogatory or indecent. To respond to The Gleaner please use the
feedback form.