Susan Gordon, Business Reporter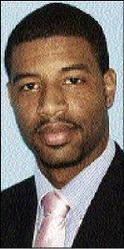 David Mullings - Contributed
RealVibez Media, an integrated media and entertainment company owned by two Florida-based Jamaican brothers, has inked a deal with YouTube to run a reggae music/information channel on the popular Internet video site, from which RealVibez will earn advertising revenue.
"All the videos we upload have ads beside them and we get money for those ads," said David Mullings, the CEO of RealVibez, the company he runs with brother, Robert, from Fort Lauderdale.
The brothers formed the company six years ago.
It is individuals who place mostly amateur videos on YouTube, the wildly popular site owned and controlled by Google.
In such cases, there are no income-earning opportunities for people either seeking attention or who believe that their offering is just worth seeing by the world.
But YouTube also allows for the placement of copyright-protected video clips and entertains special channels through which users can access specific content, supported by advertising.
It is the latter arrangement that RealVibez and the Mullingses apparently reached with YouTube in July.
YouTube, under the arrangement, is responsible for the advertising content from which RealVibez will earn a fee. The reggae channel was formally launched this week, on September 8.
YouTube could not be immediately reached for comment, but David Mullings said that the Internet site was willing to connect with RealVibez out of an appreciation for thegrowing importance and popularity of reggae/dancehall music.
"They love reggae music and loved what we are doing," said Mullings.
But while the focus is on reggae, the site will cover other Caribbean music, including soca and other Caribbean pop events.
Mullings said RealVibez has already spent US$250,000 on the venture, capital he expected to be recouped by the advertising income that will be shared between Real Vibez and content owners.
Whenever video or other content is uploaded to the reggae channel, advertising sourced by YouTube will be placed next to the content.
RealVibez, which will police the channel for the appropriateness of the offering, will earn a portion of the advertising revenue.
Mullings projected that the venture could earn up to $2.8 million a year.
Exclusive arrangement

RealVibez already creates its own video content and Mullings said the company has an exclusive arrangement with the producers of the annual Reggae Summer Festival (Sumfest) in Montego Bay to market aspects of Sumfest.
This arrangement will be one source of content for the reggae channel.
"We would show the clips along with studio interviews of the artistes, and extend these beyond July so that, by the next year, people would know what Sumfest is all about and want to come," said Mullings.
Seeking talent
The Mullingses are also seeking to corral content from elsewhere, already seeking to sign up artistes and other content providers in an effort to build the portfolio for the RealVibez YouTube channel.
"We're signing a licensing deal with (Jamaica's cable) RETV which allows RETV's content on RealVibez," said David Mullings. "So, RETV will get revenue from advertising."
susan.gordon@gleanerjm.com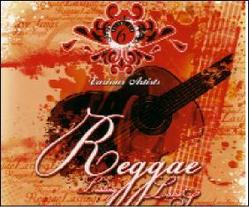 The site will promote everything reggae, including music, fashion and writings. - File