Howard Campbell, Gleaner Writer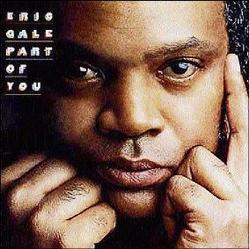 Eric Gale
NEGRIL, circa 1975. Locals mingle freely with American hippies, smoking weed, drinking Red Stripe beer and listening to reggae music. This hedonistic setting was perfect inspiration for American guitarist Eric Gale to record an album.
Negril, the name of that album, was released in 1975 by Micron Music Ltd. Despite Gale's reputation abroad, it was distributed solely in Jamaica.
Thirty-three years after Gale completed recording sessions at the Harry J studio in Kingston, his jazz/reggae experiment is poised for a second coming.
Michael Johnston, who produced the instrumental set, says he is close to inking a deal with a Japanese company to distribute it in Japan. It will be released on vinyl, which still has a thriving market in Japan.
"For all those people who have heard of the album but never heard it, they can still get a taste," he said.
Album distribution
In 1972 Johnston formed Micron with Ronnie Burke, his schoolmate from Jamaica College. They began distributing albums by roots-reggae acts like Bob Marley and Burning Spear, but when they met Gale in Kingston in 1975 they thought it would be a good move to record some songs with him.
"He was just hanging out, didn't come here to record or anything," Johnston recalled. "For him, recording an album here was filling a gap, to me it was a big thing."
Gale, whose parents were from Barbados, was an established jazz and rhythm and blues musician who worked with Grover Washington Jr, Roberta Flack and Aretha Franklin. In the late 1960s, he was one of several top-notch American musicians brought to Jamaica by singer Johnny Nash to record with Nash, The Wailers and Byron Lee.
For Negril, Gale used some of Jamaica's best session men, including saxophonist Cedric Brooks, Wailers bass player Aston 'Family Man' Barrett, pianist Keith Sterling, organist Leslie Butler and percussionist Uzziah 'Sticky' Thompson.
Richard Tee, the respected American pianist, worked on one track, while Peter Tosh played rhythm guitar on I Shot the Sheriff.
Johnston remembers Gale making frequent trips to Negril to soak up the town's rustic vibe.
"It was the days of candlelight, battery radios and thatch roof houses," said Johnston, laughing. "Musicians loved going there."
Gale cut eight songs for Negril. The title track, East Side West Side, Rasta and Negril Sea Sunset gained respectable airplay from Radio Jamaica and the Jamaica Broadcasting Corporation.
Forgotten classics
They were also used as theme fillers by the government's Agency for Public Information.
Because Gale was contracted at the time to CTI Records, Negril could not be released overseas. He went back to the US where his career, as a solo act and session man, thrived.
Eric Gale died from cancer in 1994 at the age of 55.
Johnston, who left the music business in the 1980s, said he never saw Gale again. He has never released Negril on CD, although companies throughout Europe have done so illegally.
He is looking forward to releasing it in Japan where many forgotten classic albums have found new life on vinyl.
"The fact that after 30 years the thing is still in demand speaks for itself," Johnston said.
Gale-force notes
Eric Gale belonged to a circle of session musicians that included pianist Richard Tee and guitarist Cornel Dupree.
He worked with a diverse roster of acts, from Diana Ross to Paul Simon and Lena Horne.
Gale played in a jazz band called Stuff which had a massive following in Japan.
Micron Music Ltd was the first company to record the African Brothers, a roots-reggae group that included a young Tony Tuff and Sugar Minott.
The jacket for Negril, depicting the town's hedonistic scene, was designed by The Gleaner's Trevor Campbell.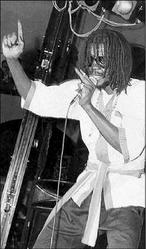 Peter Tosh played rhythm guitar on Eric Gale's version of Marley's 'I Shot the Sheriff.' - file photos