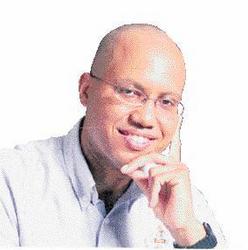 William Aiken
Dear Dr. Aiken,
There is a myth/rumour/hypothesis that I have been hearing for some time now. It states that there is a possible link between the consumption of ackee and high incidences of prostate cancer. Is there any medical or scientific evidence to conclusively prove that the probability of prostate cancer significantly increases with ackee consumption? To what extent can you validate or refute this theory/myth/hypothesis ? Please elucidate.
- M.D.
Dear M.D.,
Thank you for your query which is one of the most frequently asked questions which I encounter in one form or another. These are the facts:
Ecological studies have demonstrated a strong positive correlation between per capita fat consumption and the incidence of prostate cancer. Jamaica was at one time thought to have the highest incidence of prostate cancer in the world at 304 men / 100,000/ year based on a joint study between Johns Hopkins University and our local urologists.
This study has since been discredited as having fatal methodological flaws and our real incidence is thought to be closer to that published by the Jamaica Cancer Registry of 57.4 men/ 100,000/ year in the Kingston and St. Andrew region. This is well below the incidence of prostate cancer in African-American men.
I am not aware of any study which indicates that Jamaican men have an unusually high fat consumption when compared to men elsewhere. A Jamaican medical student studying at the University of Chicago recently spearheaded a study in Jamaican men looking at tissue levels of polyunsaturated fatty acids (PUFAs) and correlated this with levels of prostate specific antigen (PSA) and grade (an indicator of aggressiveness) of subsequently diagnosed prostate cancer. He looked at the essential fatty acids, which are not able to be manufactured by the human body, linoleic (omega-3) and linoleic (omega-6) fatty acids. He found that there was a low relative level of omega-3 compared to omega-6 fatty acids and this correlated with higher PSAs and more aggressive cancers.
Ackee which is a common staple in the Jamaican diet and is one part of our national dish (ackee and salt fish) is composed of 52 per cent omega-6 fatty acid and is essentially fat. Sources of omega-3 fatty acid include salmon, sardines, mackerel and flax seed. It appears that the greater the amount of omega-6 in the diet and the lower the ratio of omega-3 to omega-6 there is in the tissues of the body, the more likely it is that prostate cancer will develop and the more aggressively it will behave.
This study, however, did not specifically look for a relationship between ackee consumption and prostate cancer nor could it eliminate many other factors apart from ackee that may provide a plausible link between the high Spas and low omega-3 to omega-6 ratios.
In summary, this study does not provide any rigorous evidence that ackee consumption is associated with prostate cancer and to the best of my knowledge the authors have never made that claim. The bottom line however, is thatbased on this study, it would perhaps be prudent to limit one's intake of ackee and pear and eat more salmon, sardines, mackerel and flax seed until more evidence accrues.
---
Dr. William Akin is the head of Urology at the University Hospital of the West Indies and immediate past president of the Jamaica Urological Society; email: yourhealth@gleanerjm.com.