On Saturday, March 31, the historic Brooklyn Museum in New York will host the 11th annual Woman of Great Esteem Awards (WGE). Dubbed 'An Emerald Night in Brooklyn', this annual award celebrate women around the world.
Founder of the Woman of Great Esteem Organisation, is Jamaican born, Rt. Rev. Sylveta Hamilton-Gonzales. The organisation recognises women on a global level for their numerous contributions to humanity, their nations and the world. It is celebrated during March to honour Women's History Month.
Patricia Chin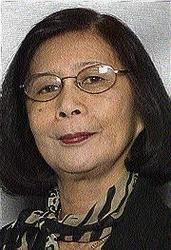 Pat Chin
Among this year's honourees is entrepreneurial giant, Patricia Chin. The 'P' in VP Records, she is hailed as the business mind and backbone of the 45-year-old family- owned and operated Grammy- winning record label.
Miss Pat, as she is affectionately known, was born at the Jubilee Hospital in Kingston, the eldest of three children. As the story goes, Miss Pat asked her father to purchase some rubber bands and marbles which she sold at lunchtime, beginning her life as an entrepreneur. Chuckling, Miss Pat reflects, "Maybe that's how my business sense developed."
Later on, Miss Pat and husband, Vincent, the 'V' in VP Records, would sell used records from a space they shared with a friend. Soon they outgrew that space and relocated to 17 North Parade, and the rest, as they say, is history.
Recently, she developed a T-shirt company, 'Riddim Driven'. "I'm putting the Jamaican flag on it, the map of Jamaica, I am proud of my heritage. I hope that in a year or so a lot of people, even on Broadway, will be wearing the T-shirts."
Dr. Voni Johyn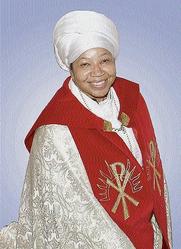 Voni Johyn
Another Jamaican being honoured is Archbishop Dr. Voni Johyn, recognised for her dedication and service in the fields of religion and community. Fourteen years ago in Brooklyn, Dr. Johyn created Isaiah's Temple of Mt. Hope Spiritual Baptist Church. Currently the senior pastor and executive director of community outreach programmes, Dr. Johyn provides services to low-income, displaced and homeless individuals. Isaiah's Temple also distributes hot meals and dry foods from their pantry programme twice weekly.
Dr. Johyn also founded Isaiah's Children's Crystal Foundation (ICCF), providing transitional and supportive housing to young women and their infants leaving the foster care system.
A motivational speaker, Dr. Johyn has travelled the world spreading the message of hope and salvation and working diligently to counsel young mothers, AIDS patients and the displaced.