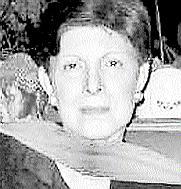 Mary Hanna
Title:The Salt Reaper: Poems from the flats by Lasana M. Sekou
Reviewed: Mary Hanna
Publisher: Philipsburg, St. Martin: House of Nehesi Publishers, 2004. 114 pages.
'no matter the virus of wolves we
have known
go on out
find the future, drive it home, as if it
was a lost lamb.
('My Land')
Losana M. Sekou is the pen name of H. H. Lake who was born in Aruba, in 1959. Sekou was raised in his paternal homeland, half-French and half-Dutch St. Martin, and he writes impassioned performance poetry calling for independence. In that sense, he is in something of a time-warp, drawing on the great nationalistic voices of George Lamming and Kemau Brathwaite, and also the fluid, identity-building voice of Aime Cesaire. Sekou has been knighted by Queen Beatrix of Holland for his extraordinary contribution to St. Martin culture and heritage, and he enjoys great popularity in his home country. He is the guiding light of the House of Nehesi Publishers, among many other contributions to his society. Sekou's poetry is translated into many languages and he has performed widely throughout the Caribbean, the U.S.A., South America, Africa, Europe, and Asia. Sekou's work is studied in universities, performed by high school students, and has been published in important journals such as Callaloo and The Caribbean Writer. He has received many awards and honours and is the author of ten books of poetry, monologues, and short stories.
The Salt Reaper, Sekou's most recent offering, is made up of 18 poems from the decade of the nineties and about 40 new poems from the current decade. An informative introduction by Hollis 'Chalkdust' Liverpool and some intriguing photographic illustration are included in this text. They serve to cushion the provocative and intense voice that issues from these pages and lend perspective to the call for nationhood. In 'No Love Poems', Sekou writes:
There will be no love poems tonight ...
becausein we are not permitted
to plant a new banner of colors
in the nipples of the future
to wave at the present for all to see
the many fine features of Our Oneness.
Sekou's multi-creole vocals are subtle, but ever-present ('becausein') and his words insist on orality - they sing the nation off the page and into being. He has followed the example set by Brathwaite and writes with visual text that leaps off the page:
A-Buyaka!Buyaka! Becausin I am a bomb of poison.
Buyaka! Buyaka! Festering a plague for treason.
A-buyaka! Say dying fish, say mangrove fringe,
Say diving pelican.
Buyaka, and retaliate, Salt Pond! Re-ta-li-aaaaaaaaaaaaate!
('Great Salt Pond Speaks')
The 'Salt Pond' is a central image, evoking hard slave labour in the St. Martin heritage 'Through the briny ages'. In it was 'anchored your sweating ebon brow under a crown of thorns'. Sekou writes with the agonistic history of the colony at his fingertips and sings and evokes great sweeping rhythms to dislodge the weight and torment of that past. His poems are full of allusion to what has come from the past; therefore he calls on his listeners/readers to go forward to fetch the future and bring it cleanly to the present. It is a way of bringing a new nation into being. In 'The Blockade Next Time', he says:
we are already standing on the
grounds
where we are bound to perish or
mold this nation
in our very own image
for freedom not paid for is forfeit.
Sekou writes with erotic power about the stages of development of his political vision. He doesn't pull punches. For example, in 'Freedom', he calls:
Freedom is no gray stone drag
queen
she is my bitch to keep
jealous of her like sickness
wuk fo'she like dog
she is the river all men straddle down valleys to claim
He writes with equal passion about the terrible scourge of drug addiction that prevents many a man from claiming his true heritage:
If you don't look out I'm stifling stink the noseholes
of your home
skinpoppingbubblingbase.
Deny me for shame and
deny me in the haste and chase of the beast ...
deny me and eat this death to emptyfulness.
('Doped up Roughings')
Instead of the demeaning emptiness of drug dealings, Sekou calls for proud identity to rise and claim its heritage. In the Darkman (dm) poems he makes this explicit:
who fears the dark man
his dark face
his eyes darkened by sun&sorrow&sights
of his stellar tomorrows
a darkly cast feast
his own civilisation?