Dionne Rose, Staff Reporter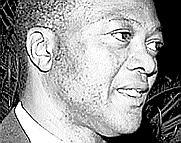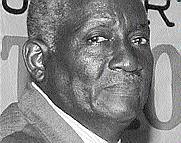 ( L - R ) Roberts and Morrison
With the presidential race for the National Workers Union (NWU) set for tomorrow (Saturday), both contenders, Danny Roberts and Vincent Morrison are claiming to be the best choice.
According to Mr. Roberts he brings to the post "energy and contemporary ideas and a vision about the working class and what labour's role in the new global era ought to be".
With some 37 years of experience in the union, Mr. Morrison said he is committed to implementing a business focus at the union. This he said would be done through the streamlining of the NWU's operations by seeking creative means of financing the organisational activities so as to reduce the reliance on membership dues.
Mr. Morrison said he would be focusing on increasing membership base by identifying growth areas in traditional and nontraditional sectors.
Both men have expressed their intentions to also aggressively embark on programmes of training for delegates to equip them with the skills to face the challenges ahead.
withdrawal
Mr. Roberts and Mr. Morrison emerged as the two contenders in the leadership race when Clive Dobson, president of the NWU withdrew from the race at the last minute. This, after he failed to convince the two contenders to withdraw their bid for the post. According to reports, Mr. Dobson has decided to stay on as an advisor.
Mr. Morrison maintained that he had not given any commitment to anyone that he would not run for the top job. Mr. Morrison however believes that his and Mr. Roberts' bid for the post of president reflects the democracy that exists within the NWU.
"I think that the democracy within the last 17 years has slipped. We have not put the delegates at the centre of the organisation," he told The Gleaner.
Mr. Morrison said that, if elected president, he would be pursuing a leadership succession plan.
The election of the president will take place at the Jamaica Conference Centre, downtown Kingston during the NWU's biennial congress.