'The Bold And The Beautiful' - Ashley Jones talks about a very special woman named Bridget
published: Saturday | January 21, 2006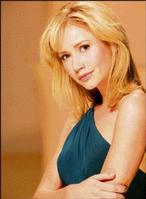 ASHLEY JONES, who plays Bridget Forrester on The Bold and the Beautiful, agrees with actors who say that while it's not necessary to like the character you're playing, it's nice when you can.
"I think Bridget is a very special person," Jones says. "She's been through a lot of emotional challenges, and she's learned to come out of them stronger each time. She's also a caring person. That's why she wants to be a doctor ­ to help people."
Yet she's still very vulnerable, Jones says, and her vulnerability is heightened by the fact that it's the people who are supposed to love her best who hurt her most, including her two husbands and, at the top of the list, her mother, Brooke (Katherine Kelly Lang). Ideally, moms and daughters like to share things: clothes, secrets, recipes. But with Brooke and Bridget, it's been Bridget's spouses. Not that the otherwise generous young woman offered to let mom bed her mates; she would much rather have kept her menfolk for herself, thank you.
There was, for example, husband No. 1, Deacon Sharpe (Sean Kanan), who swept Bridget off her feet. They married, but at some point, Deacon went to bed with his mother-in-law, Brooke, and they had a child together. Then there was the time Bridget learned that Ridge (Ronn Moss) was not her father, and her libido lit up, and she fell hard for him, but Brooke was always there to distract Ridge, her erstwhile husband and lover. And now we have Bridget married to Nick Marone (Jack Wagner), also one of Brooke's bedmates, and despite the fact that Bridget and Nick will soon make Brooke a grandmother, Brooke remains a presence to remind Nick of their once (and maybe future) passion.
So, what's a girl to do?
"She somehow manages to hang in there," says Jones, "and she's learned to stand up for herself."
EXPERIENCES AND FEELINGS
Jones took over the part of Bridget Forrester after Jennifer Finnigan ('Committed') left the show. Asked how difficult it was to assume the role that Finnigan had made so much her own, Jones says: "It's not easy. People get used to seeing a character played by someone for so long, and that's what they expect to keep seeing. But as an actor, you can't do that. You have to give an audience a performance that comes out of your experiences and your feelings. It's your vision of the person you're playing."
In other words, no carbon copies. Maybe you weren't the first to play her, but she's got to be the real thing.
"Exactly," says the Tennessee-born, Texas-raised Jones.
I once asked Eileen Fulton, who plays Lisa on As the World Turns, if being a minister's daughter inhibited her in any of the roles she played, including that of the many-times-married Lisa Miller Hughes Eldridge Shea Colman McColl Mitchell Grimaldi. Fulton said it didn't. All her father would say about Lisa was: "Poor woman. She needs help."
Same question to Jones, whose dad is a minister, and pretty much the same answer: Being a 'P.K.' (a preacher's kid) doesn't inhibit her choice of roles or how she plays them. Her family has always been supportive of her decision to become an actor.
Jones, who's married to writer Noah Nelson, whom she met on the set of the CBS miniseries The Fire Next Time when she was 15, says an old passion has reentered her life.
"My violin," she quickly says in response to the raised eyebrows sound in my voice. "I haven't played it for years, and now I am again.