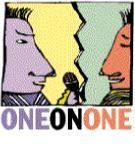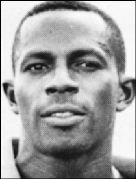 YOUNG
PAUL YOUNG, a former national footballer, who helped Jamaica qualify for World Cup 1998, has since entered the coaching arena, reaping instant success at Portmore United since taking over from Lenny Hyde.
Under Young's guidance, Portmore recently won the end of second round final of the Wray and Nephew Premier League and are atop the standings in the race for a semi-final spot.
Young was a mainstay among the core group of Jamaican footballers who would later become known as the Reggae Boyz, capturing the heart of a nation and the world's admiration in qualifying for football's greatest showcase.
However, Brazilian coach Rene Simoes left him out of the World Cup party.
In a One-On-One chat with The Gleaner, Young reflects on being dropped from the Reggae Boyz squad, his new responsibilities, local football and, of course, that much-debated Manning Cup semi-final match that his alma-mater, Wolmer's High, lost to Kingston College 5-0 in 1986.
Question: What has the transition been like from player to coach?
PY: The transition has been smooth. Not as rough as I thought it would have been. It has been a lot easier because of the good results. That has a lot to do with it.
Q: How do you command the respect of players, who were not too long ago your teammates?
PY: There's a line to be drawn and when I got the job I spoke to each individually. We have a good understanding and no one has crossed that line as yet. Sometime they call me 'Pauly' or PY but when they come to work, the respect is there and I don't have to be shouting, repeating myself.
Q: What are your football roots?
PY: I started out playing at Wolmer's, Minor League for Barbican, which we won about 1985. I was Manning Cup MVP in 1986, got a scholarship and went to Syracuse University. I was captain there and all-American in my last two years. I also won the Major League with Boys' Town and the Premier League with Hazard in 1992. Went to Charleston Battery of the USIS in 1994, moved to the US 'A' League with them and was their leading scorer.
In the 'A' League, I twice finished second on the scoring list. After that I was drafted to the MLS in its inaugural year and played for Columbus Crew. Halfway through the season I went to Tampa Bay Mutiny and the following year went back to the 'A' League with Rochester Rhinos.
With Rochester I won the US Open Cup, that's like their FA Cup. Internationally, I played for Jamaica between 1987 and 1997, starting as a schoolboy, alongside players such as Howard 'Juicy' Bell, Carl Grant, Richie Murray, Michael Tulloch, and Anthony Corbett to name a few.
Q: On the international stage, you developed a reputation of only doing well against Caribbean opponents, do you believe this was a fair tag?
PY: That was very unfair for people to say. Whenever I appeared against big teams I also scored. I scored against Costa Rica and also those other teams. While I was scoring against these so-called small teams, what were other persons doing?
Q: Do you rue not making the trip to France '98?
PY: Of course. I played in the final game of qualifying against Mexico, which we drew nil-all at the Stadium. I came on in the last five minutes. After qualifying, we went to Trinidad to play a friendly about a week after. We had a team meeting in Trinidad and coach Simoes said he was going all over the world to get the best 22 players to represent Jamaica. Altimont Butler and myself were the only two persons in that meeting to say 'coach we don't think that is fair because we've been here since 1995'. All the major players were there, Captain Horace Burrell, Horace Reid, Carl Brown and so on.
I said openly that every player in the room deserved a chance to go. He didn't like that comment and I was dropped from the team. Butler also said something in that line and we were both dropped from the team.
That happened at a time Walter Boyd and I had scored most goals for Jamaica in qualifying. Under Simoes, I was the leading scorer during his tenure. When we toured Argentina and played against teams such as Boca Juniors, I scored, against all those teams. That's where I got the name 'One-A-Day'. What really hurt was that when Rene came I was playing midfield and he asked me to play striker because of persistent problems he had with Boyd and Onandi Lowe.
Q Did that make you bitter towards Simoes?
PY: I was for a while but I have gotten over that. That's a part of life. I remember when I was appointed assistant team manager under Clovis De Oliviera, I travelled to Brazil with the Under-17 team and saw Simoes there. Clovis actually forced me to talk to him, we really didn't exchange much words. It was like 'hello'.
Q: You were out of a job, what did you do?
PY: I Went back to Rochester, played a year and returned to Jamaica, playing for Hazard and won the Premier League in 2002. We had actually lost in the final the previous year against Arnett Gardens.
Q: Who do you believe has been the best foreign coach to guide Jamaica?
PY: The best foreign coach has arguably been Rene Simoes, even though we had that fallout. He has been the best so far based on his level of professionalism and great motivational skills. That made him one of the top coaches I have ever been under. He was exceptional in getting the best out of his players. He could get us to do whatever he wanted us to do. He was good both on and off the field and was a very psychological coach, individually and team-wise.
Q: Who do you believe has been a worthy local coach not to have led the national programme?
PY: Everybody who deserved to got their chances.
Q: Do you believe Jamaica will ever reach another World Cup finals?
PY: It's possible but not at the rate we're going now. We need to make a lot of changes. We need to get the private sector involved in football again. We need to have a professional league and to get some good coaches, outside coaches coming in to give more coaching seminars for the young coaches here.
Q: What has the relationship been like between yourself and Lenny Hyde, who you succeeded at Portmore United?
PY: Lenny and I, we still communicate. For a while it was difficult. He's a human being. He has accepted the change so far. One day it might rotate back to him. We still talk and share ideas because he's a part of the coaching staff.
Q: It is said that Horace Reid, the former Jamaica Football Federation general secretary, is the real coach at Portmore, what's your take on that?
PY: He's the technical director and the one that has the final say. Just like how it is all over the world but, of course, the coach has to have his input as well.
Q: What role do you believe the UK-based footballers played in Jamaica reaching France?
PY: I could personally say Fitzroy Simpson, Paul Hall and Deon Burton played significant roles. The others, who came along afterwards, most were being contacted prior to qualification and chose not to come until they were sure the team had qualified. However, those three were with us. They came in and had an impact on us as players. Especially Paul Hall, he's a true professional. In every squad game, during training, he scored a goal. He worked hard and I learnt a lot from him.
Q: Your thoughts on Peter Cargill?
PY: Peter Cargill ... boy ... a very strong-willed person, a true professional, always spoke his mind. His style was unique and precise. His death has been a tremendous loss for football. He and I were communicating every week recently, talking about football in general. When he was axed by the JFF, I was one of the persons to call him, to tell him it was not the end of the world. This door is a revolving door, his time would have come again. I'm really saddened by his death. Jamaica has lost a true football genius.
Q: Are you married?
PY: No. One child, Paul Young, Jr. He'll be celebrating his sixth birthday next month.
Q: What do you do outside of football, any other career?
Not at the moment but when the season is through I go to the US and get involved with soccer camps. I'm a career footballer. Football is my life right now.
Q: What's your educational background?
PY: I have a Bachelor of Science degree in retail management from Syracuse University.
Q: Finally, Kingston College needed to beat Wolmer's by five clear goals to reach the Manning Cup final in 1986. The teams went in with the score locked at 0-0 at halftime. Wolmer's, for whom you were the striker, eventually lost 5-0. KC went on to win the Manning Cup. What happened?
PY: That day it was raining. KC came out in the second half and scored a goal. After that one of our defenders miscleared a ball, scoring an own-goal and the team fell apart. In that game I took the most shots I had taken ever in a Manning Cup match. I just couldn't score. It's ridiculous at this stage for people to still be saying we threw the match. Wolmer's and KC were always rivals. We had no reason to whatsoever to do something like that.
­ Ainsley Walters